Ready to see what's OK in my world?
* that I was so happy that Oklahoma City Thunder beat the Spurs last night! In fact I think they are my new basketball team... I just love watching them play!!! And Kevin Durant SHOULD be the MVP.
*that I have had to stop drinking coffee because of heartburn and I haven't killed anyone... Tea has become my best friend.
*that Colby and I went to go see Snow White and the Huntsman on Tuesday... But I found myself cheering for the Evil Queen because Kristen Stewart's face really bothers me... When I was young I use squish my Barbie's face in and that's what her face reminds me of. Not to mention during the whole movie she made the same awkward faces that she makes during Twilight. I decided she's the female version of Keanu Reeves.
*that I really am excited about cleaning and organizing my closet tonight... I don't know why but I just love doing it...
*that I am going to attempt to dye and highlight my hair tonight... Wish me luck.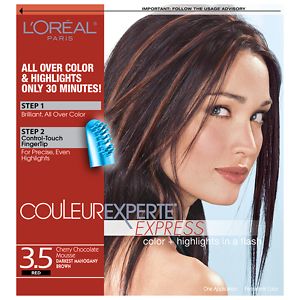 *that I forgot to wheel the trash out the the curb after the boyfriend asked me at least 10x's to do it... Realizing that I forgot this morning when I was leaving I went ahead and rolled the trash out and plan on blaming the trash people for not picking up...
*that we had the boys at our house for the last week... As much as I love them I am glad they went home last night... Our house is just way to small for all their energy.
*that I really want to buy an new Coach purse. Colby told me he would leave me if I bought another purse......Decisions... Decisions...
Which one would you choose out of these two?
Did I mention that they are on sale??? The black one which I REALLY like is $87 and the Gold one that I also REALLY like is $97.... HMMMMMMMMM!!! Should I do it??? Will it be OK!?!