Is it just me or is today totally dragging on?
It's probably me.
We all know why...
My sweet Patriot loving bloggy friend Shannon over at Page Twenty-Two does a cool link up every Friday and ask "i

f you could transport yourself back to a moment in one of your favorite photographs which one would you choose today??"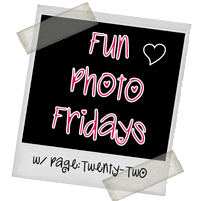 Today I would choose:
I hope to make the same kind of special memories this Sunday...


Oh and just in case you were ever wondering "What would Courtney look like as a New York Giant?"
Here's your answer.